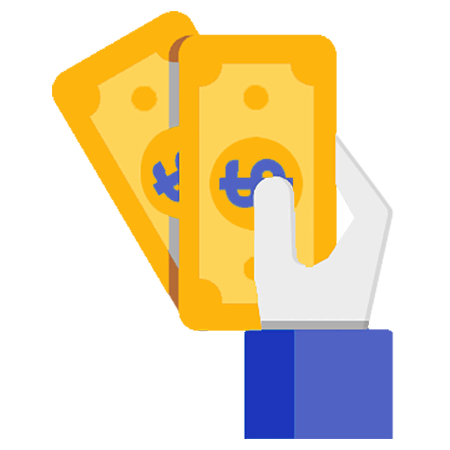 We support both Paypal and Credit Card checkout. Make sure your payment secure.
Free shipping for orders over USD $39. Get your orders in 10 to 20 business days globally. (Due to Covid-19, delivery time may slightly delay.)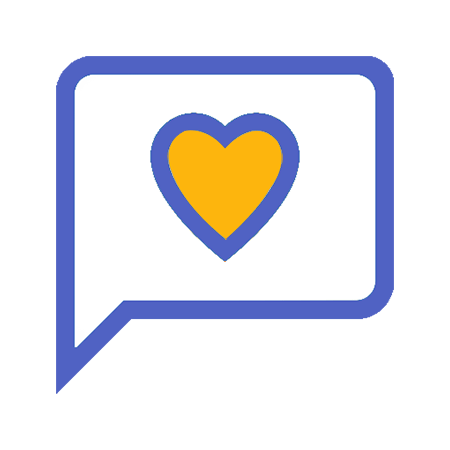 30 Days satisfaction guarantee with money back. Every product comes with 1-year warranty.
Enjoy your favorite drinks & snacks without the hassle of tight jars, caps & seals!
Take 'em all off with the new and improved
This amazing tool let's you get through the obstacles of packaging...
even with weak hand strength

due to

Arthritis / Carpal Tunnel Syndrome / Nerve Damage / Inflammation / Stroke and other injuries!
It gives you solid grip and leverage to easily open tight jars, pop off bottle caps, and twist off screw caps - with minimal effort!
Open pull tab cans, pull off safety seals, and cut open sealed bags without hurting your fingers!
A great addition to your kitchen gadget collection! Here's what this amazing tool can do for YOU!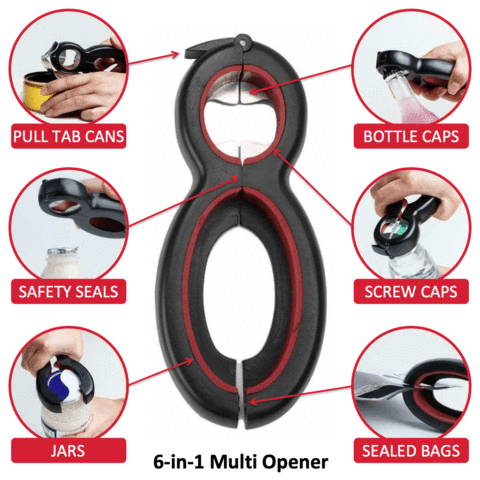 Easy to use - open bottles, jars, and seals easily! even with weak hands due to arthritis/stroke/injury or just from really tight packaging, this will get the job done!
Freedom & independence - no need to rely on others or ask for assistance just to open a jar or bottle! you can do it yourself!
Less pain - no more hurting your fingers or breaking a fingernail just to open a can of soda or a medicine bottle! easy grip and ergonomic!
Dishwasher safe - makes clean up fast and easy!
Portable

- not just for the kitchen or home bar! bring it on camping trips, road trips or picnics! or keep one in your car! or office pantry!
All in one - save space! no need to bring 6 different tools with 6 different functions! this opener does it all!
Frequently Asked Questions

How long does it take to get my order During Covid-19?
Due to the impact of Covid-19, the current delivery times around the world are somehow affected. According to our shipping suppliers, below is the estimated time each country takes to deliver during this period.
Europe:
United Kingdom, Spain, Germany, Italy, France: 10-15 business days
Other Regions: 10-20 business days
Oceania:
Australia, New Zealand: 10-15 business days
North America:
United States: 10-20 business days
Canada: 15-25 business days
For the rest regions of the world, the local delivery is currently very unstable due to the outbreak. We are still coordinating with the shipping suppliers. And we will update here as soon as we have any information.
We offer free shipping around the world.
What is the Digshop return policy
If for any reason you are dissatisfied with your product, you can return it for a full refund within 30 days following your delivery.
To be eligible for a return, your products must be clean and undamaged.
When will i receive the refunded money?
Once the item(s) are returned to our warehouse, we will send you a refund for the amount paid for each item returned, minus a flat $8 return shipping fee.
What forms of payment do you accept?
We accept Visa, MasterCard, American Express, Discover, Diners Club, JCB, Venmo, Apple Pay and PayPal.
I just placed an order and i need to change it.
If you need to change an order that you just placed through our website, you need to email hello@digshop.com immediately with your changes.
Typically our orders take 1 business day to process, so if you catch us before your order has been processed we may be able to change it.
We do our very best in attempting to accommodate your request, but unfortunately we are no longer able to make changes once the order is processing at our Fulfillment centers and we cannot change the address or re-route them once they are shipped.